The main area of our forwarding activity is presently road transport.
We put emphasis on cooperation with experienced, trusted carriers, so that we can carry out transports commissioned by our Clients as efficiently as possible. The basis for our work is the possession of all necessary certificates and licenses, including the Certificate of Reliable Carrier and the Civil Liability Policy of the Carrier and Freight Forwarder. All transport activities are based on the Transport Law or the CMR.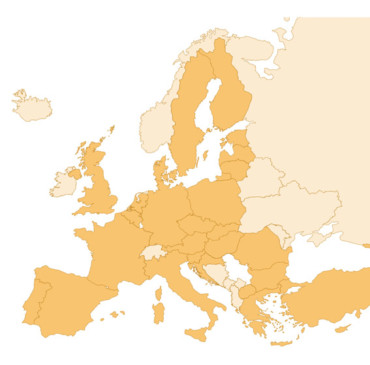 ALWAYS
THE SAME QUALITY
It doesn't matter whether we transport 1 pallet or multiple containers. It doesn't matter whether it is road or sea transport - we approach every order with the same professional commitment.
The national transport in Colian Logistic is the level of over 200 thousand orders per month. We base our distribution offer on full truckloads as well as partial and general cargo transport. Day after day we try to fully meet your demand for logistics services. The transport of one pallet is just as important to us as a large cargo, even if it is dimensional or completely customized.
We are not afraid of challenges, in which the location of our forwarding offices plays a huge role. Our location in key points of the country makes it easy to serve clients all over Poland.
INTERNATIONAL ROAD
TRANSPORT
Colian Logistic's offer includes international transport with tarpaulin-type bodies, cold stores and isotherms. We provide a comprehensive service of full truckloads, partial shipments and general cargo, both in export and import.
We provide a comprehensive service of full truckloads, partial shipments and general cargo, both in export and import.
We carry out international and intra-Community transport.
We provide:
• exactitude and solidity performance of services
• safety of transport of consignments

• comprehensive completion of orders as soon as possible

• timeliness of deliveries

• professional consulting in the scope of transport

• tailoring offers to the individual needs of clients

We provide international transport in accordance with the Convention on the Contract for the International Carriage of Goods by Road, CMR.

REFRIGERATED TRANSPORT
FTL / LTL
At Colian Logistic we specialize in temperature controlled transport. The transport and forwarding of food cargo requires specialist knowledge and experience. Providing professional transport within a certain temperature range in the logistics process is important for both producers and consumers in order to maintain the quality of transported products. We offer a wide range of services for transporting refrigerated products with full control of the cold chain. We dedicate our services to those places where transport requires special attention at every stage of delivery and different range of required temperatures from -24 to 18 C.
We specialize in refrigerated and frozen transports such as:
• sweets
• vegetables and fruits
• ice-cream
• milk products, dairy
• meat, plants
• medicines
• and other goods and industrial products requiring controlled temperature
As part of the controlled-temperature transport, we also offer transport of partial loads as well as general cargo. Depending on your needs, we adjust an individual solution, providing transport of any type and size of shipment. Every day we supply to all retail chains in the country.
In order to meet the growing market expectations, we have introduced the transport of dangerous goods ADR to Colian Logistic's offer. Specially equipped means of transport, meeting all safety standards and experienced drivers with the required qualifications are a guarantee of a comprehensive, fully secured service of transporting your cargo.
Thanks to cooperation with a highly qualified ADR adviser, we also offer assistance and full information support on the requirements and conditions under which the transport can be carried out, what formalities need to be fulfilled, and we provide comprehensive supervision over the transport of dangerous goods.
Colian Logistic also offers a domestic waste transport service. According to the provisions of Polish law, each waste transport must be carried out by specialized companies which have obtained an entry in the register of entities transporting waste initiated by the Ministry of Environment. Our organization has its own number in the BDO [Waste Database] register in this respect.
Strongly developing sea transport means reduction of many barriers and the possibility of gaining new, previously unavailable markets. We are ready to spread your company's wings in this field and serve you with our knowledge and extensive experience.
The sea transport in Colian Logistic covers mainly all directions, attractive rates and fast and direct solutions. Our work is enhanced by a network of business partners in seaports including: Gdynia, Gdansk, Hamburg, where friendly agents help to organize export or import. We provide professional advice on the choice of form and full support during the first transport.
Based on our direct contact and good relations with shipowners and agents, we offer sea freight forwarding services:
transport of standard containers: 20′, 40′ and 40′ HC and refrigerated containers
execution of full container loads (FCL) and less than container load (LCL)
transport orders from seaports directly from the client or the indicated warehouse
the possibility of completing all formalities at the shipowner's office on your behalf
container release
customs support
CONTACT: Patrycja Pyjecka +48 510 163 536